JULY 19, 2019
thE WHITE PARTY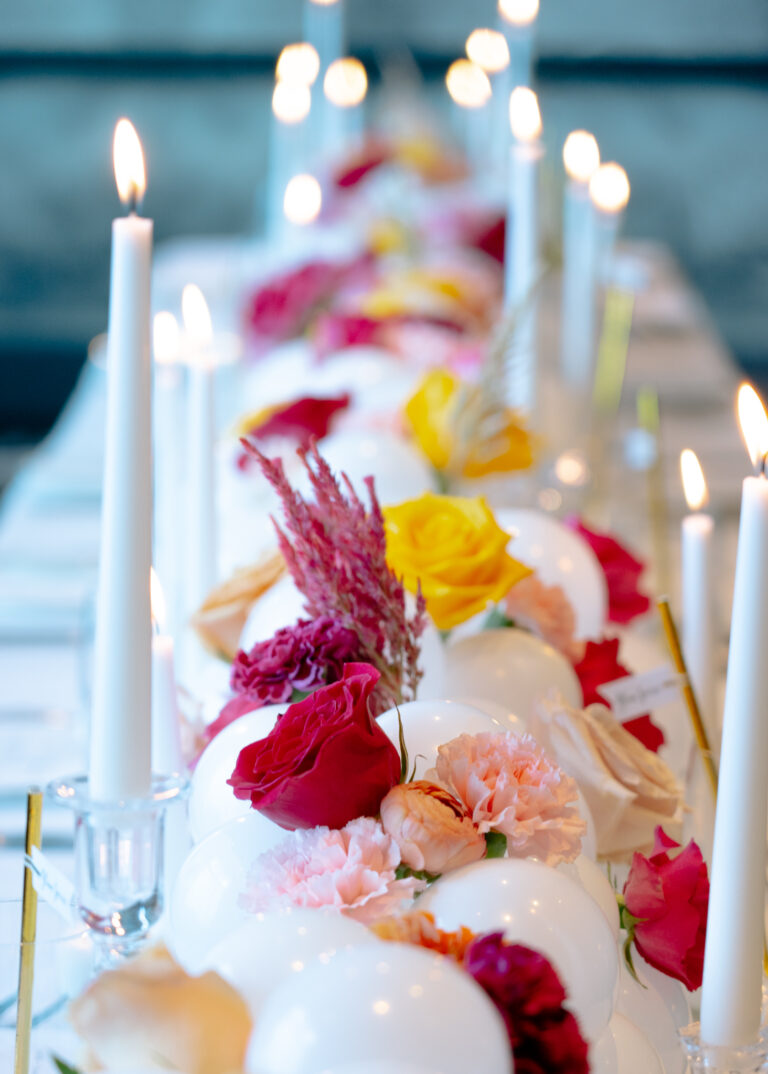 We are super excited to share with you all the details from our 5th Glam Soiree, The White Party. We hosted the event at downtown Austin's Hotel Van Zandt. The space was private and perfect for our event. 
We felt that white was the perfect theme for a beautiful warm summer Friday, and of course, we had to add some splashes of gold and glam! 
We LOVE a statement table, and the two long beautifully decorated tables were exactly that. Each table had a white balloon runner with flowers placed throughout for an extra *pop*. The crystal candles gave that perfect touch of glam. The balloon arch installation with our logo centered over the desert area was the perfect addition to the event, and doubled as a beautiful photo backdrop.
We'd like to give a special thank you to our vendor sponsors. Starr of Texas Memories really brought the space to life with her beautiful balloon installations! Each of our lovely guests took home a gift of silky smooth lip balm from the clean beauty brand, Milk and Honey. We are so grateful for your generosity. 
Thank you to all the amazing women in attendance for being part of our "Good Vibe Tribe." It truly makes our hearts happy to see the love and support we have for each other. We are so honored for the beautiful love & light  each one of you share with us!  You inspire us! Keep shining dolls and checking off your intentions!